BPCC "Buddy Week"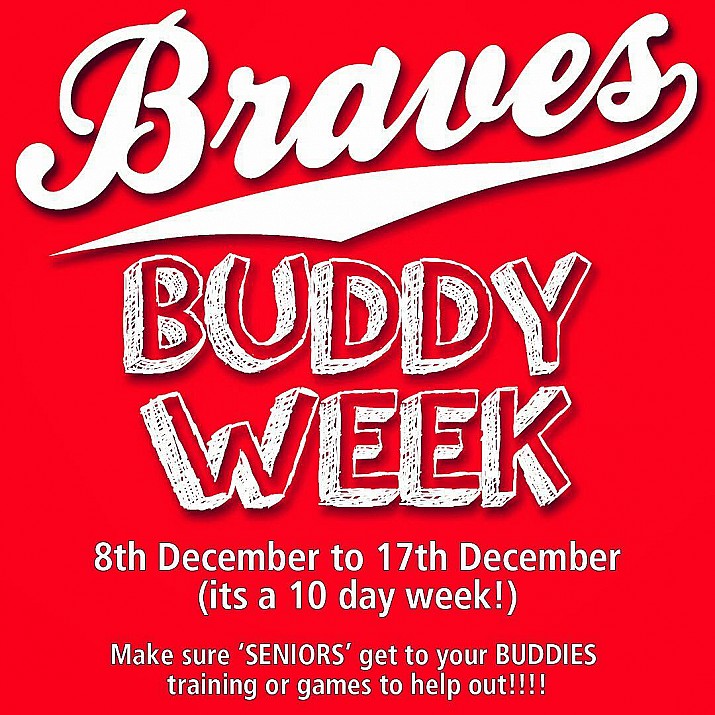 Goes for 10 days (little over a week) from Friday 8th December to Sunday 17th December.
SENIORS make sure you introduce yourself to your Buddy and get down to either their training or game day to help out for half an hour or so. The Buddy List can be found on the pin board in the rooms or at this link.
Do some homework and find out when they train or play. No excuses! Don't let your Buddy be the one who misses out!