** PLAYER SIGNING **

Please join us in welcoming Baden Powell Cricket Clubs new recruit Zacc Klan.
The club is very excited to have Zacc at the Baden Powell Cricket Club for the upcoming season.
Zacc has played over 200 games at Dromana CC.
Member of Dromana's Sub District 1st XI premiership 2018/19.
Zac will boost our bowling stocks tremendously and will be a great asset on and off the field.
WELCOME to the BRAVES Zacc! We look forward to seeing you out in the middle! ... See moreSee less
Good get !! Even better bloke ! Good luck Zacc
Looking good Zacc - welcome aboard - this maybe your first fine 😉
Welcome aboard Zacc. Looking forward to what lies ahead.
Thanks 🙏 guys. 😘😘😘I'm super excited about meeting everyone, getting into preseason, and knocking a few pegs over! 😜👍 🏏😁 🏏 See you all soon. 👍
Welcome to the Brave Cave Zacc! 👍🏻👍🏻
Good luck Zacc! Rip into em 🤩
First advice though Zacc. Stay away from Daniel Di Paolo. 😂
Looks sharp in red! Welcome mate 🤩
Welcome to the Cave Zacc 🔴⚪️
Looking for a junior footy/senior footy and netball club?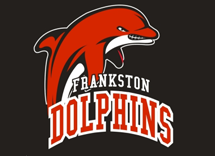 Check out our Overport Park co-tentants the Frankston Dolphins Junior Football Club and the Frankston Dolphins Football Netball Club.