Overport Park Master Plan

Overport Park is highly valued by the community for both its natural character and a number of recreational uses. The development of this master plan aims to improve the reserve's recreational functionality for all the different park users whilst protecting and enhancing the character of the park and the integrity of the public greenspace.

The first round of consultation was held in late 2019 and aimed to understand the community's future aspirations for Overport Park, what is working well and areas for improvement.

Drawing upon this consultation, a number of thematic directions and high level recommendations have been developed for Overport Park.

THESE PLANS ARE NOT FINAL (they are ideas/recommendations). Some have been completed or ongoing.

More information : www.frankston.vic.gov.au/Your_Council/Have_Your_Say/Overport_Park_Master_Plan?BestBetMatch=overport|8e168698-f3aa-4c4b-89d5-f3648773c670|bd8b025c-07ee-45a9-ba7e-a1da00e5c6d8|en-AU ... See moreSee less
Looking for a junior footy/senior footy and netball club?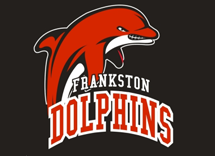 Check out our Overport Park co-tentants the Frankston Dolphins Junior Football Club and the Frankston Dolphins Football Netball Club.